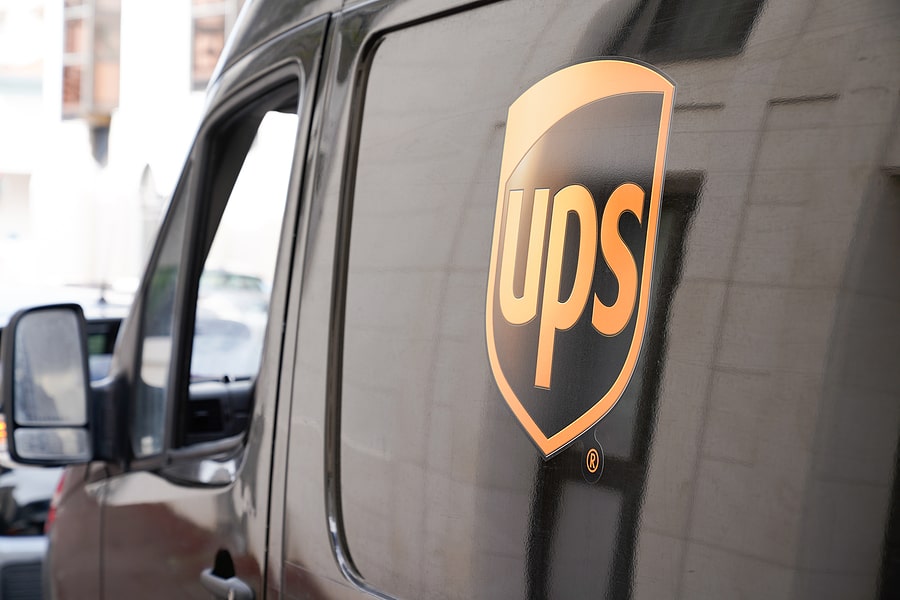 5 Steps to Take After A UPS Truck Accident In Atlanta
The United Parcel Service, or UPS, is the world's largest delivery service. UPS has nearly 500,000 employees spanning 200 nations. There are more than 125,000 UPS vehicles on the road delivering supplies to cities and rural destinations across Georgia. 
In Atlanta, UPS trucks are tasked with navigating narrow roadways and intense traffic. Unfortunately, sometimes UPS drivers are involved in accidents with other motorists. In fact, the Federal Motor Carrier Safety Administration (FMCSA) estimates that UPS trucks are involved in around 2,000 accidents each year. 
If you are involved in a UPS truck accident in Atlanta, you may wonder what you should do. After all, UPS is a large corporation and that means additional parties involved in the accident situation. This can complicate any insurance or personal injury claims you pursue. 
5 Steps to Take After A UPS Truck Accident In Atlanta
To help alleviate some of your worries, the truck accident lawyer at Embry Law Truck Accidents offers some guidance. Take a look at these 5 steps you should take after a UPS truck accident to protect yourself and your legal rights. 
1. Call Emergency Services
If you are involved in an accident, it is a good idea to call 911. Request an officer come to the scene and paramedics if there are any injuries. There are a few important reasons to call 911 after an accident: 
In Georgia, it is illegal not to call 911 after any accident involving injuries or deaths, or property value in excess of $500. 

Atlanta roadways are busy and crowded. Having law enforcement at the scene can help protect those involved in the accident and steer nearby traffic around the scene safely. 

An official police/accident report can help establish what happened and who was at fault for the accident. 
2. Exchange Information
You should exchange contact and insurance information with any other drivers involved in the accident. You may need additional information from the UPS driver, such as who to call about a claim. Obtain contact information for anyone else involved (not driving), as well as witnesses. 
3. Document the Accident
If you are able to do so, we recommend you document the accident scene with photos and/or video. Take wide angle shots to show the entire scene, and more detailed shots showing the damage and road conditions. Make notes of anything relevant, such as weather conditions, roadway hazards, etc. 
4. Get Medical Attention
Sometimes right after an accident, you don't realize that you are injured. That's because adrenaline and endorphins are running crazy throughout your brain and body. In the days following the accident, however, you may find that you are sore, have bruises, or have symptoms of more serious injuries. 
Always get medical attention after an auto accident, but especially one involving a UPS truck. Having your accident and injuries documented medically can help you prove your case when you file an insurance claim, or if you file a personal injury claim. 
5. Contact a Truck Accident Lawyer
Accidents involving UPS trucks are complicated because there is a large corporation involved, a driver, and potentially truck or parts manufacturers. After an accident, it is a good idea to contact an Atlanta truck accident lawyer to discuss your situation. You may be able to pursue compensation for your injuries, but this is best achieved with professional legal guidance. 
Working with a truck accident lawyer helps ensure that your legal rights are protected and that you have the best opportunities possible to recover compensation you need for medical expenses, lost income, property damage, and the emotional toll of being involved in an accident. 
Contact a Skilled Truck Accident Lawyer in Atlanta
At Embry Law Truck Accidents, we have helped numerous clients in Atlanta and throughout the Metro area get compensation after auto accidents. We have successfully resolved numerous accidents involving a commercial vehicle. Contact us today to find out how we can help you.