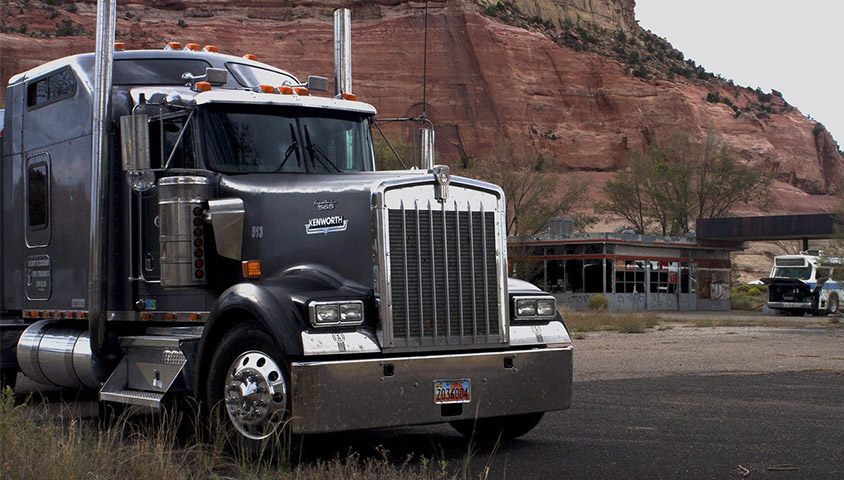 Common Causes of Semi-Truck Accidents
Semi-trucks are a common sight on Georgia's highways and interstates. Throughout the United States, more than two million trucks operate on a regular basis. These trucks are an important part of our economy and transportation. Unfortunately, if they are not maintained and driven properly, they can also be a significant contributor to auto accident injuries and deaths.
Semi-truck accidents are most often caused by driver error. However, there are other factors that can lead to a dangerous situation on the road – not only for the truck driver but anyone near them on the road.
In this post, we discuss some of the more common causes of semi-truck accidents. If you have questions or have been involved in a truck accident, contact Embry Law Truck Accidents to learn more.
Common Causes of Truck Accidents
As we mentioned, there are numerous potential causes and contributors to semi-truck accidents. There are, however, some causes that are more common than others. Below, we discuss those that we see more frequently in cases, as well as those more commonly reported by law enforcement.
Semi-Truck Accidents Caused by Truck Drivers
The majority of semi-truck accidents are caused by driver error. The Federal Motor Carrier Safety Administration (FMCSA) estimates that 80% of truck accidents are due to driver error. These errors include:
Speeding: Speeding increases the risk of being involved in an accident. Semi-trucks are difficult to maneuver at high speeds, and they take a long time to stop.
Overtaking: When a large truck veers into another lane to pass a vehicle or merge into traffic, there is a risk of not seeing vehicles in their blind spots.
Driver Fatigue: The trucking industry requires drivers to make good time and meet their deadlines. Even though there are laws that govern the amount of driving time that is allowed, driver fatigue is still estimated to contribute to 40% of semi-truck accidents.
Driving Under the Influence: Truck drivers risk their lives, and that of others, when they drive under the influence (DUI). Driving under the influence of alcohol, drugs, medications, even some over-the-counter medications is dangerous.
Failure to Secure Loads: Semi-trucks carry literal tons of cargo. If that cargo is not properly secured, there is a risk of the truck tipping over due to uneven weight distribution. It is also much more difficult to steer and stop a truck that is improperly loaded. And finally, there is a risk of cargo coming off the truck and becoming a roadway hazard.
It's important to note that drivers of passenger vehicles can also make these errors and contribute to accidents. It is important that all drivers remember to be alert and aware, and follow the law.
Semi-Truck Accidents Caused by Other Factors
In addition to driver error, there are other common causes of semi-truck accidents, including:
Inadequate Training: Inadequate training is partially the fault of the driver and partially the fault of the trucking company. Truck drivers must receive adequate training to handle ordinary and extraordinary circumstances on the road.
Inadequate Maintenance: Trucking companies are required by law to maintain their trucks in a safe condition and proper working order. Unfortunately, sometimes trucking companies cut corners and try to save money, rather than focusing on safety. The result is trucks that cannot meet the demands of the road or the safety requirements for avoiding an accident.
Truck Malfunctions: Mechanical failures and malfunctions on large trucks are often the results of defective parts or components. Many accidents are the result of parts that are recalled but have not been replaced. Malfunctions that are particularly common include brake failure, steering problems, and tire problems.
Roadway Hazards: In order to travel safely on our roadways, truck drivers and companies depend on well-maintained roadways. Sadly, many roadways are neglected, which puts drivers at risk. Poorly maintained roadways can lead to accidents due to potholes, construction, barriers, ineffective drainage, and more.
Have You Been Injured in a Semi-Truck Accident?
If you are suffering injuries after being involved in a semi-truck accident, you may be overwhelmed by your situation. Your physical injuries are only part of what you and your family are going through. There is also an emotional toll taken when catastrophic accidents happen.
At Embry Law Truck Accidents, we also know that you may be facing mounting medical bills, lost time at work, and other costs that are challenging your financial stability. We want you to know that we can help. Find out more by contacting us today for a free consultation.