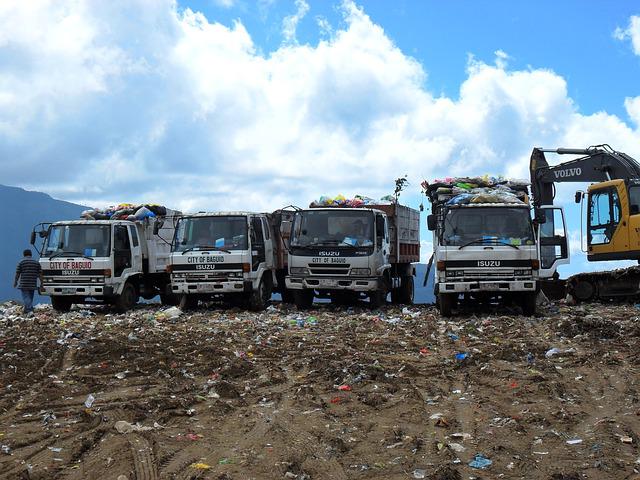 What to Do after an Accident with a Dump Truck
Any type of auto accident can be traumatic and devastating. But the physical and mental effects of an accident are even worse when a dump truck is involved. Dump trucks are large, heavy vehicles that haul tons of materials. When they collide with a smaller vehicle, the results are disastrous.
While most of us never consider being involved in an accident with a dump truck, it happens more than we know. At Embry Law Truck Accidents, our truck accident lawyer has worked with many clients affected by dump truck accidents. Below, we offer some advice on what to do if you are a victim of this type of accident.
What do to After a Dump Truck Accident
If you are involved in a dump truck accident, there are some things you can do to start protecting yourself and your legal rights immediately. Safety is always the first concern, but there are a few other important things to remember after an accident.
1. Call 911
It is best to call 911 after an auto accident, even minor ones. But, if there are injuries or property damage, you are legally required to call 911. If you fail to do so, you could face criminal penalties.
2. Get to Safety
If you or others involved are in travel lanes, try to move everyone to safety. If someone is seriously injured and you aren't sure about moving them, wait for emergency personnel to arrive.
3. Document the Scene
If you are able to do so, document the scene with your phone and/or video. Take photos of the entire scene for perspective, and take closer-up photos of the damage to your vehicle. Make notes in your phone of anything that seems relevant, such as the day and time, location, vehicles involved, and anything that you recall from the accident itself.
4. Collect Information
Collect information from others at the accident scene:
Police: Collect contact and badge information from the officer who fills out the accident report.
Other Drivers: Collect contact and insurance information from other drivers involved. Provide your information as well. You may also find it helpful to note their tag number and vehicle information.
Witnesses: Ask witnesses for their contact information in case you need witness testimony for an insurance or personal injury claim.
5. Get Medical Attention
If you are not injured badly enough to need emergency care or an ambulance ride to the hospital, you should still get medical attention. After a dump truck accident, there is a lot of emotion, and your endorphins and adrenaline are surging. That can cause your body to mask pain and injuries, especially those to your muscles, joints, and bones. Often, accident victims do not feel their injuries until hours or days later.
It is always best to get medical care and document how the injuries happened (i.e. a dump truck accident). If you file an insurance claim or personal injury claim for medical costs, you will need complete documentation of your injuries.
6. Never Admit Fault
After a dump truck accident, you will need to contact your insurance company to report the accident. The other party's insurance company may also contact you asking for a statement. Never admit fault, and resist the urge to provide too much information. You will have a police report that details the accident, and medical records to prove your injuries. If you aren't sure what to say to an insurance company, speak with a truck accident lawyer before making any statement.
Get Help from a Truck Accident Lawyer in Georgia
Whether you are in downtown traffic, in the suburbs, or heading to the North Georgia mountains for a weekend, you will likely encounter dump trucks on the road. While we all try to be conscientious of our surroundings and driving habits, we simply cannot account for the actions of others.
If you are involved in a dump truck accident in Georgia, contact a truck accident lawyer. A truck accident lawyer can advise you of your rights and help you manage insurance claims or a personal injury claim if you qualify. To learn more, contact Embry Law Truck Accidents.